Bye, declines
Turn on anti-embarrassment mode to save you from declines. This activates your chosen backup card if your payment doesn't go through. It's totally automatic, so the cashier will never know (and neither will the people you're out with).
Scan the QR code with your phone camera to download Curve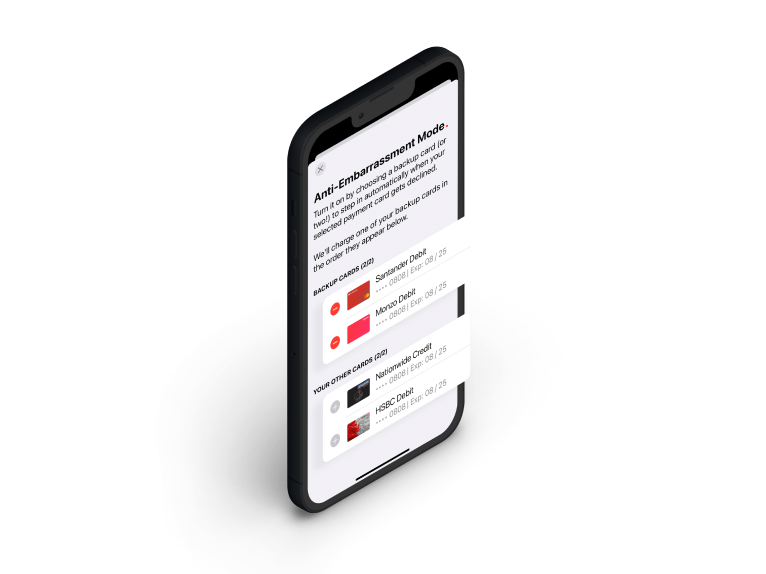 Call for backup
Step 1: Open the Curve app and head to your account Step 2: Tap "Settings" in the top right corner Step 3: Scroll to "Features" and tap "Anti-Embarrassment Mode" Step 4: Choose up to two backup cards (we'll only charge one)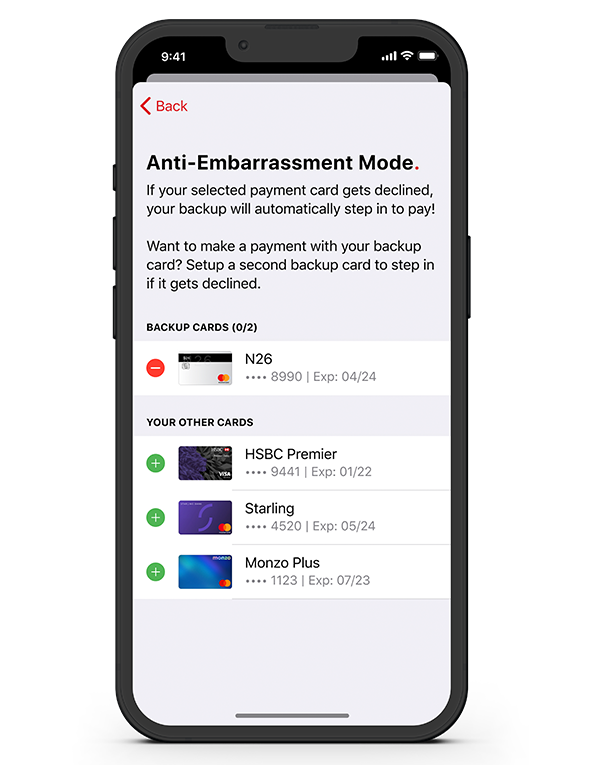 Heard it here first
Seen Anti-Embarrassment Mode anywhere else? Didn't think so (the others are clearly missing a trick). We're constantly building never-done-before features at Curve to simplify and personalise the way you spend, save and earn. It pays to be ahead of the curve.